RESTAURANTS IN DOWNTOWN VANCOUVER, WA
DISTINCTIVE DINING
Immerse yourself in Vancouver's vibrant culinary scene. Wine and dine at unique venues like El Gaucho, with its fiery and intriguing exhibition-style kitchen, or at the waterfront tasting room of Evoke Winery. Extend your journey at 13 Coins, where you can meet the line chefs in a restaurant inspired by a folktale of a passionate man who gave all his money for his beloved.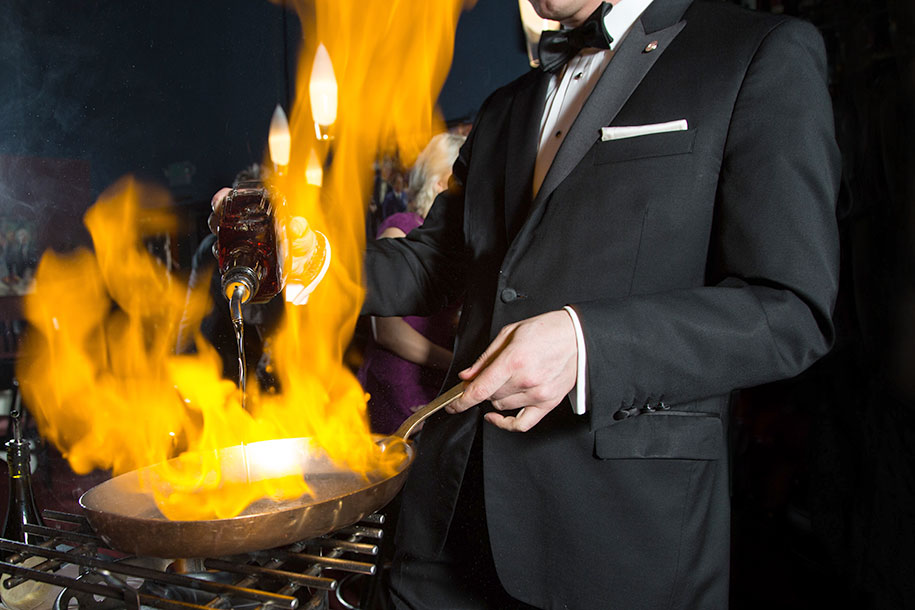 EL GAUCHO
For 25 years, El Gaucho has been the Northwest's steakhouse legacy providing an escape to a world of shimmering candlelight, live music and the anticipation of an exceptional dining experience featuring their legendary personalized service. The menu features classic dishes including tableside Caesar Salad, Chateaubriand for two and flaming Bananas Foster, as well as seasonal and fresh seafood selections. The El Gaucho private dining team provides dedicated service and world-class culinary offerings at special events within the restaurant and Hotel Indigo spaces.
Hours: Tuesday - Saturday 4:30pm – 9:00pm
Phone: 360-583-9001
Reservations: www.sevenrooms.com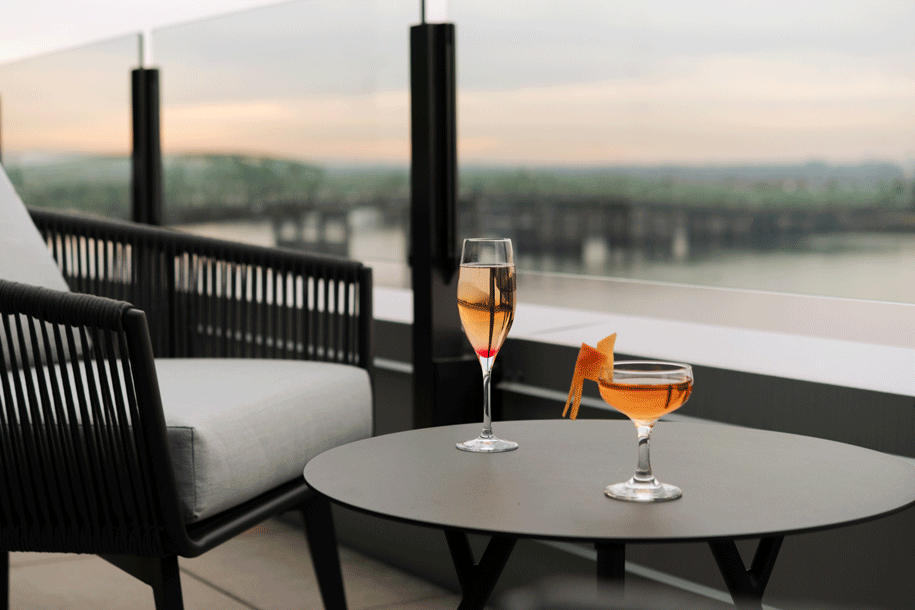 WITNESS TREE
Witness Tree is Vancouver's first rooftop bar and provides an elevated and spirited dining experience and special event space in a luminous setting with sweeping southern views across the Columbia River and the Portland skyline. Part of the Revelers Club collection of properties, each aspect of your encounter is designed with intention, from the stunning interior to the locally-sourced menu, hand-crafted cocktails, and a deeply rooted sense of hospitality.
Reservations:
www.witnesstreelounge.com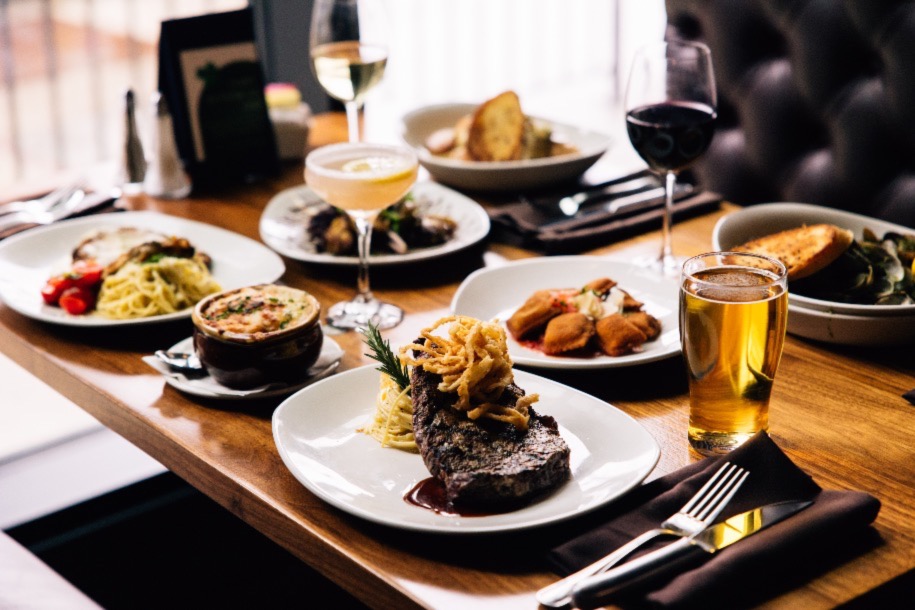 13 COINS
13 Coins Restaurant, famed for its high backed booths and swiveling captain's chairs, is a timeless Seattle institution where generations have settled in for an unforgettable experience since 1967. With locations in Seattle, Bellevue, SeaTac, and Vancouver, the 13 Coins brand is a beloved fixture of the Pacific Northwest dining scene. The menu is known locally for the all-day breakfast, continental classics such as Steak David and Clam Fettuccine, and house specialties like the Chicken Parmigiana. Whether you're in the mood for a delicious brunch, happy hour, live music, or a special event, the 13 Coins team invites you to join us to savor the unique charm and flavor of our establishment.
VIEW MENU
Hours:
Sunday - Thursday, 7:00am – 11:00pm
Friday - Saturday, 7:00am - 2:00 am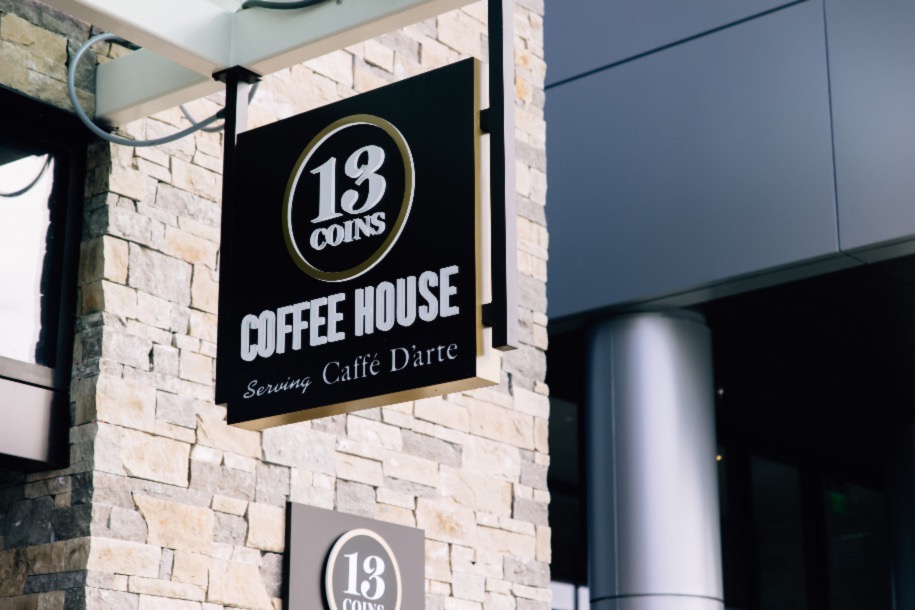 13 COINS COFFEE HOUSE
Enjoy the taste of Italian coffee heritage at 13 Coins Coffee House. The Coffee House proudly serves Caffé D'arte, a Seattle based roaster known for its quality and craftsmanship. Whether it's for your morning cup of coffee, a smoothie, or a light bite, visit the 13 Coins Coffee House on the waterfront side of the building.
Hours:
Monday - Saturday, 7:00am - 5:00pm
Sunday, 7:00am - 2:00pm
Phone: 360.360.4648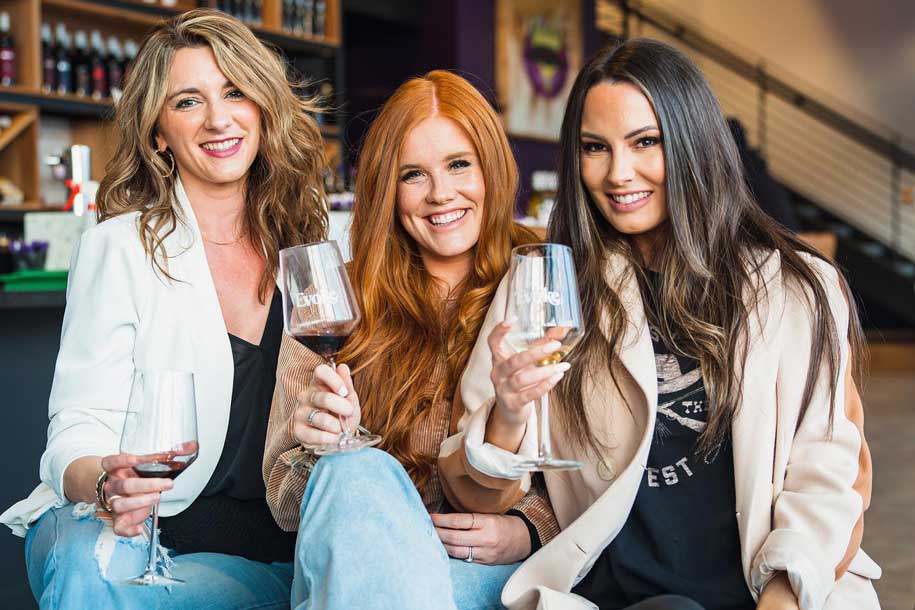 EVOKE WINERY VANCOUVER
We make award winning evocative wines with attention to detail, vineyard diversity, and intentional blending practices that make our award winning wines fabulous!
The wine list includes our Evoke label releases as well as our Oh! Orgasmic wines and Bubbly. We offer nibbles and bites and a lot of evocativity – that positive energy that evokes love and adventure right on the waterfront! Enjoy!
VISIT WEBSITE
Hours:
Open everyday from 12:00pm – 10:00pm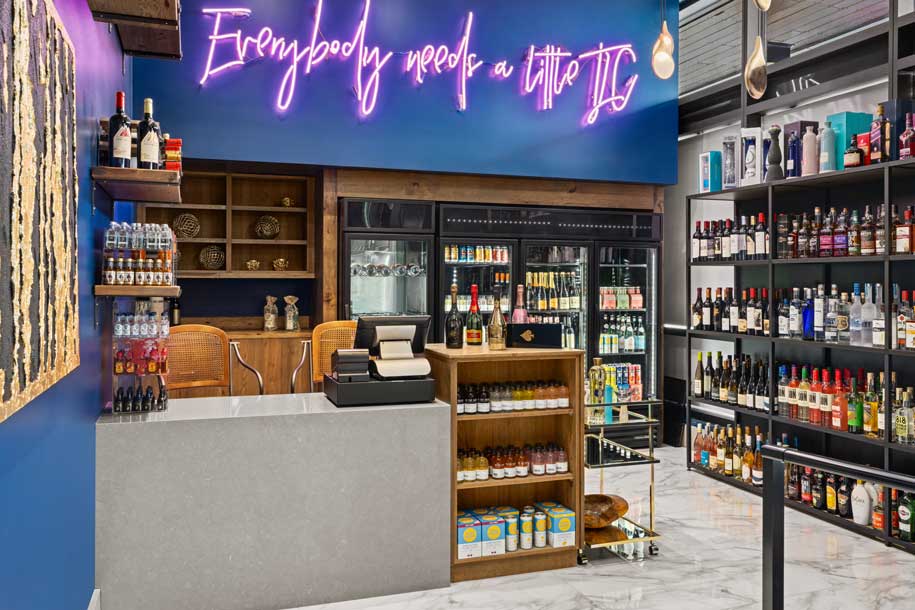 THE LIQUOR CABINET
Discover The Liquor Cabinet, Vancouver Waterfront's only retail liquor store, where you can find your favorite craft beer, wine, and cocktails. Conveniently located within Hotel Indigo Vancouver, you can access The Liquor Cabinet through the exterior entrance on Waterfront Way. As our guest, you'll have easy access to a wide selection of premium beverages to enjoy during your stay.
MORE INFO